The Rules for the Versatile Blogger award are:

1. Thank the person who gave you this award----check
2. Share 7 things about yourself---getting to that
3. Pass the award along to 15 bloggers who you have recently discovered and who you think are fantastic! (in no particular order…) --- oh goodness this is gonna be hard to do
4. Contact the bloggers you've picked and let them know about the award. --- okey dokey
All About Me Section:
1. I love my family
2. I was not a planned pregnancy….but they love me anyway

3. I love butterflies…bet you could not tell that.

4. I love all animals…well snakes not so much

5. I think nature is awesome

6. I enjoy photography

7. I think all things have beauty, but sometimes you have to dig deep to find it.


Rules for One Lovely Blog
Now, for the rules!

Post it on your blog together with the name of the person who has granted the award and his or her blog link.Pass the award to other blogs that you've newly discovered.Remember to contact the bloggers to let them know they have been chosen for this award.
I'm combining the pass it along part like J.B. did so here I go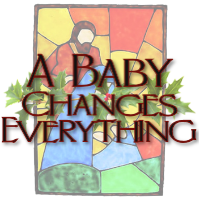 If I left anyone out and you know your fabulous snag the award and thank the Academy too
This versatile blogger button was made by
Becky

.